Sub title
'Corporate Responsibility'
Corporate responsibility refers to business practices involving initiatives that benefit society.
We believe that everyone should take responsibility for their impact on the environment and lead by example from a business point of view. We actively encourage our team to be environmentally aware and our open door policy welcomes suggestions that improve our processes in line with this value. We operate a recycling bin program and our conscientious team have instigated a 'car-share-work' scheme to acknowledge the impact of CO2 emissions.
We have implemented "greener" business operations and energy saving mechanisms. This includes recycling everything – with use of a company compost caddy and recycling bins for all paper and cardboard as well as recycling all used ink cartridges.
Having recently started using the electronic signing programme, DocuSign, significantly lowering the amount of paper used and reducing waste even further, we also encourage everyone to please consider the environment before printing any pages from our website.
Eaglecliff is also proud to support a wide variety of charitable initiatives: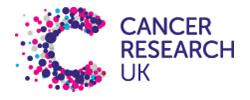 Wendy took part in the Muddy Race for Life in Maidstone to raise money for Cancer Research. Great fun was had around the 5k course, which included crawling through muddy puddles, going through muddy tunnels, climbing muddy frames and finishing off with a large muddy inflatable slide where a bucket of muddy water was thrown over them at the end!
A very muddy time was had but an important contribution was made to the vital work of this Charity.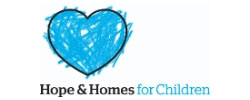 Chris undertook a gruelling 2,000 mile cycle ride across Europe to raise money for a children's charity – completely unsupported and in just 20 days. The ride stretched across nine countries, covering almost 2,000 miles and involved climbs of over 20,000 metres.
Chris and his team had cycled from our offices here in Sevenoaks all the way to Slovenia.
All together they raised almost £5,000!